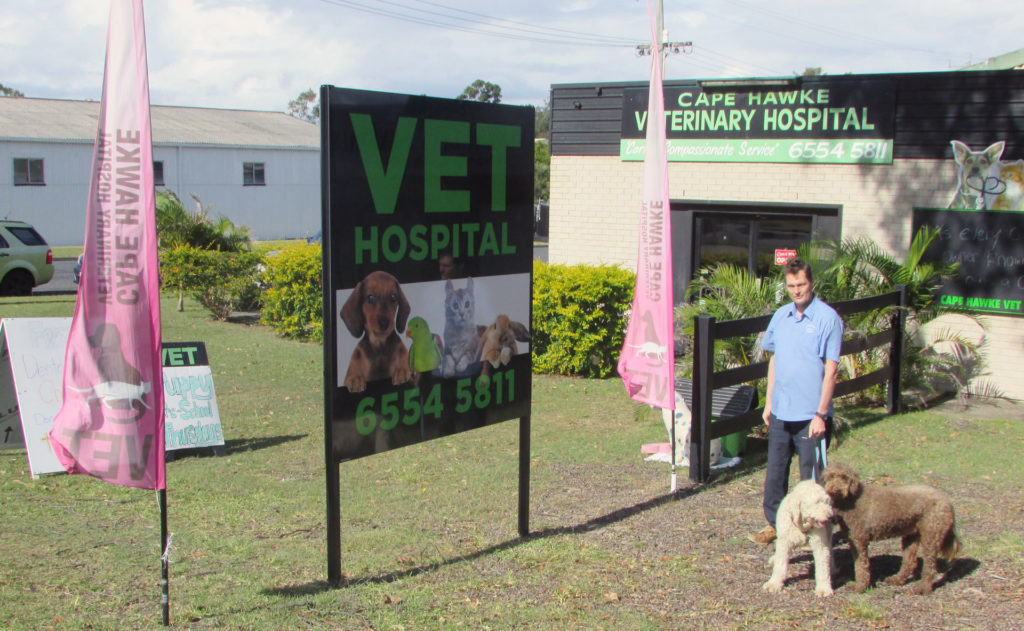 Cape Hawke Veterinary Hospital was established in 1998 and moved to its new purpose-built premises in 2009.
The clinic became an independently owned veterinary clinic on August 13th 2010, separate from the other clinics in Forster and Tuncurry. It is owned by David Hare BVSc.
As well as conventional veterinary medicine, we also provide complementary medicine in the form of Homoeopathy. This can be used to treat a wide range of problems such as skin disease and behavioural problems.
David Hare BVSc MFVetHom is a Member of the Faculty of Veterinary Homoeopathy. We aim to provide professional, gentle, compassionate, quality care for your much-loved family pets. This means that you can relax knowing that your beloved pet is in safe hands. View Testimonials from our happy clients and Awards won by the Cape Hawke Veterinary Hospital.